Optimize your online stores in real-time to achieve your desired business results. Be one step ahead of your competitors with access to the newest technology and maximize your online activity. We believe in data. It is a big part of our decision-making process and it should be a part of yours too. Analytics provide insight and through data collected from your digital marketing channels, e-commerce platform, and back-end systems, we implement the best strategy to improve your online performance.
Search Engine Optimization (SEO)
Google Analytics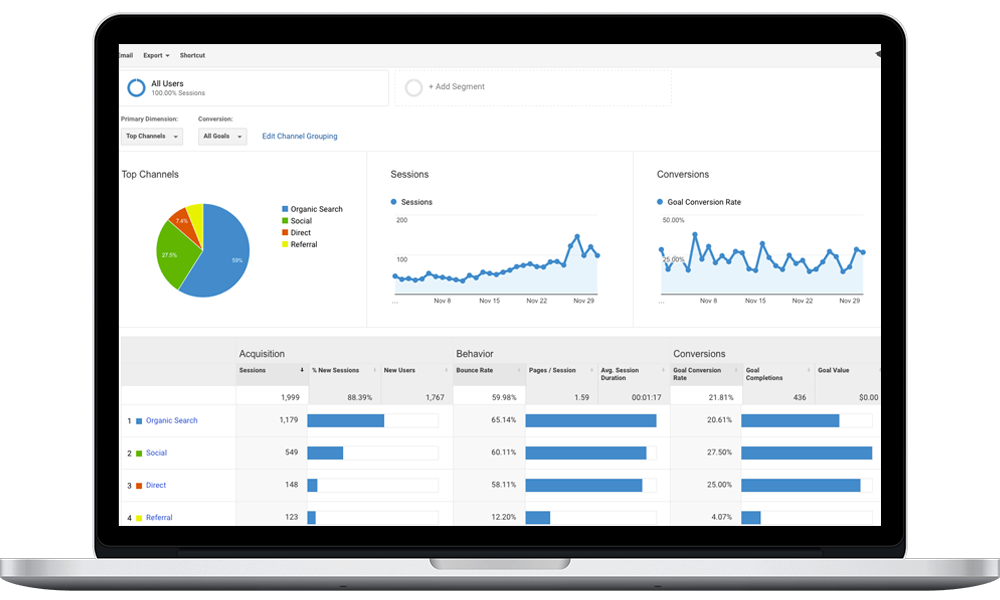 The number one factor that drives customers to make purchases are emotions. Limunis, through our online marketing, ensures all brand touchpoints with customers create positive experiences to nurture brand loyalty. Limunis combines consumer insights and new digital marketing software to personalize campaigns and activate new customers.